This is my best upcycle show-off of the week. I really am pleased with it.
Your guests will never know that your stylin' hostess apron is made from upcycled edges of old linens. It looks so stinking cute on, I am really regretting not having a model for this pic.
I have been kicking some decor ideas around in my head. Can you believe we moved into our home last May, and my living room still looks like this-
I am ok with that. I am grateful, in fact. When we moved into our last place, we didn't even own a couch. My challenge now though is those blank white walls.
The picture I have in my head is of a neutral tan coat of paint.
Vintage shutters on the inside of the windows in a vintage orange or green color. Maybe red.
Shelves on the walls made of painted old dresser drawers and wooden silverware drawers to hold our family pictures and our little upcycle ornies.
Our framed art of Multnomah Falls, Oregon, a large linocut by a favorite artist.
How about the grill of a really old truck?
(Can those be hung on a wall?)
We were driving through town one day. I was talking to my honey and then pointed,
"Cool old truck!"
To which he responded,
"Squirrel!"
Thanks, honey. Thanks.
I have often wished I had a camera handy when I have come across an old truck. Rusty, restored, it does not matter. I love them all. They take me back to my childhood. One of my childhood old trucks moved my family from Birmingham, Alabama, to Portland, Oregon. I was four years old.
I was so happy this week to get this photo from a favorite reader! It is similar to my How to Make a Star tutorial. She made hers with her kids and also added more "limbs" to it. I love it!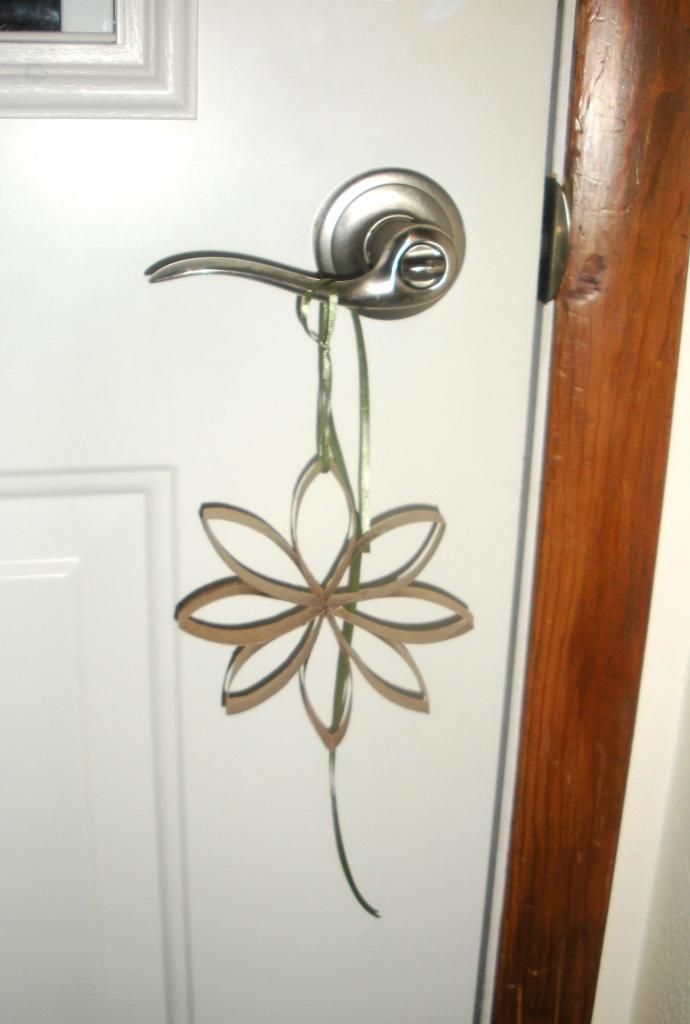 You may have noticed some changes to this blog. It is kind of a construction zone right now. I am determined to make this blog as user friendly as possible. That's the way we get upcycling done around here! Changes will take place over time. I am not going to interrupt regular postings and tutorials. The tutorials will improve, so they will be easier to follow.